Enrolling in a remote medical coding training program is an excellent way to enter the health informatics field. Medical coding is an in-demand career where professionals assign alphanumeric codes to patient health records. It's essential that medical coders select the right keys to ensure proper insurance reimbursement for physician visits, lab tests, and surgical procedures. Medical coding plays a prominent role in keeping the bottom line of healthcare organizations profitable. Demand for medical coders is expected to grow rapidly by 15 percent as the field transitions to ICD-10-CM classification systems. Becoming a certified coder requires anywhere from 700 to 1,000 hours of post-secondary education. Online medical coding training programs allow you to pursue an associate or certificate anytime without commuting to campus.
Remote medical coding training programs are abundant, so we started narrowing down the options using the U.S. News and World Report. Colleges with notable rankings were given preference in our listing for providing high-quality education. Steering clear of untrustworthy diploma mills was our top priority. We only selected online medical coding programs that featured regional or national accreditation. Having approval from the Commission on Accreditation for Health Informatics and Information Management Education (CAHIIM) added to our search for quality programs. We eliminated any programs that weren't delivered 100 percent online because flexibility is important. For long-term success, we also focused on online medical coding training programs that fulfill AHIMA or AAPC certification requisites.
Join the nearly 103,000 certified healthcare workers who are maintaining America's electronic record systems for accurate billing. Trained medical coders can find ample job openings in diverse healthcare organizations or even work freelance from home. Investing in one of these 15 Best Remote Medical Coding Training Programs will provide the technical skills to begin a rewarding healthcare career.
1. Indiana University
Indiana University's School of Informatics and Computing offers a 26-credit Online Medical Coding Certificate to prepare healthcare providers for pursuing AHIMA Certified Coding Associate (CCA) designation. The prestige of Indiana University makes this our top remote medical coding training program. The U.S. News and World Report named IU as America's 75th best national university and 29th top public school. IU's Online Medical Coding Certificate is regionally accredited by the HLC-NCA and professionally accredited by the CAHIIM. The curriculum can be completed in 32 weeks, including a CPT coding lab and practicum. Courses can be transferred into the Bachelor of Science in Health Information Administration too.
For more about Indiana University's Online Medical Coding Certificate, go here
2. Drexel University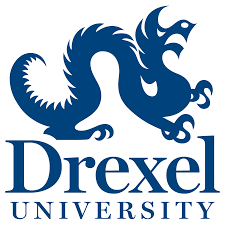 Drexel University Online has created a Certificate in Medical Billing and Coding through the College of Nursing and Health Professions at a discounted tuition rate. Drexel is regionally accredited by the MSCHE to provide high-quality online education. The private university is ranked 99th nationally by the U.S. News. Online students in this medical coding program will study three coding manuals: CPT, ICD-10, and HCPCS. The 18-credit curriculum covers content from medical terminology to billing software and chart auditing. Drexel students typically finish within 12 months to pursue the Certified Professional Coder (CPC) credential from AAPC. Some continue into the Online B.S. in Health Services Administration program.
For more about Drexel University's Online Certificate in Medical Billing and Coding, go here
3. Florida A&M University

Located in Tallahassee, Florida A&M University offers an online, self-paced Medical Coding Certificate Program through the School of Allied Health Sciences. FAMU is a top-tier higher learning institution with dual SACS and CAHIIM accreditation. According to the U.S. News, it's the 10th best historically black college in the United States. The online certificate equips students with the basic skills to become entry-level coding specialists with AHIMA certification. Learners customize their curriculum with flexible 15-week modules for learning ICD-10, CPT, and HCPCS codes. The only admissions prerequisite is one course in human anatomy and physiology. Graduates have attained an average job placement rate of 96 percent.
For more about Florida A&M University's Online Medical Coding Certificate Program, go here
4. Keiser University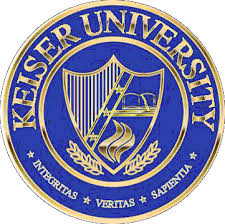 Keiser University is a private, non-profit university accredited by the SACS to provide online programs, including the A.S. in Medical Administrative Billing & Coding. Keiser was ranked the South's 36th best regional college by the U.S. News. This Associate of Science is a terminal, two-year program consisting of 60 credits to prepare students for correctly coding diagnostic procedures. The training curriculum qualifies students for AAPC certification as entry-level apprentices. Coursework is delivered 100 percent online from Fort Lauderdale to study medical law, physiology, pharmacology, office management, insurance reimbursement, ICD-10 coding, and more. Students can complete their coding practicum either on-site or virtually.
For more about Keiser University's Online A.S. in Medical Administrative Billing Program, go here
5. Santa Barbara City College

Fully approved by the CAHIMA, the Medical Coding Specialist Certificate program at Santa Barbara City College is delivered remotely via high-speed Internet access without on-campus attendance. SBCC is an elite, two-year institution that's regionally accredited by WASC for associate-level programs. In 2013, the school won the coveted Aspen Prize for Community College Excellence. For this online certificate, students complete 38 course units to develop competence in encoding confidential patient records. Finishing all courses in medical terminology, disease classification, CPT coding, health reimbursement, and physiology with a minimum "C" average is required. Aspiring coders also participate in practicum at healthcare organizations in their hometown.
For more about Santa Barbara City College's Online Medical Coding Specialist Certificate Program, go here
6. Herzing University
Herzing University offers an Associate of Applied Science in Insurance Billing and Coding Specialist program either online or at select U.S. locations, such as Atlanta and Toledo. First established in 1965 as a computer programming school, Herzing University has grown to serve 5,800 students with HLC-NCA accreditation. The U.S. News recognized Herzing for America's 79th best online undergraduate programs. Within this 61-credit A.A.S. program, online learners usually spend an average of 20 months gathering the technical skills to succeed as coders or billers. The curriculum satisfies all qualifications for the CCSA Certified Coding Associate designation. Herzing also grants a Diploma in Insurance Billing and Coding Specialist remotely which generally takes the average participant 12 months to complete.
For more about Herzing University's Online A.A.S. in Insurance Billing and Coding Specialist Program, go here
7. Trident Technical College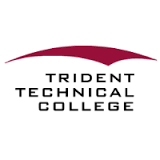 South Carolina's only online AHIMA-approved program is available at Trident Technical College, a two-year junior college in North Charleston with over 17,300 students. TTC is regionally accredited by the SACS to award associate degrees and certificates, including the Online Coding Specialist Training Program. The 15-month program focuses on giving students the skills to analyze health records and identify procedure codes for insurance, especially Medicare. Students with a high school diploma or GED can enroll to satisfy requirements for the CCA certification exam. Virtual externships are included for real-world experience. The 100 percent online curriculum is estimated to cost just $4,000 total.
For more about Trident Technical College's Online Coding Specialist Training Program, go here
8. Sullivan University
Sullivan University was founded in 1962 in Louisville, Kentucky, to provide for-profit training accredited by the SACS to more than 6,000 yearly. One of Sullivan's most popular online programs is the Medical Coding Career Diploma. In just 12 months, this 47-credit program equips students to examine medical data for billing and insurance reimbursement. Adhering to strict AHIMA standards, the program covers both ICD-10-CM and ICD-10-PCS coding. Coursework will also delve into anatomy, medical terminology, health IT, information literacy, and pharmacology. Sullivan has built CCA review materials into the final practicum course to accelerate professional credentials. There's also an A.S. in Health Information Management online.
For more about Sullivan University's Online Medical Coding Career Diploma Program, go here
9. Weber State University

The top-ranked Dumke College of Health Professions at Weber State University confers a four-semester Online Healthcare Coding Certificate. Located in Ogden, Utah, WSU is a public university with both NWCCU and CAHIIM accreditation. The U.S. News and World Report crowned Weber State the 77th best regional college in the West. Online learners pursuing the 10-course certificate will learn the coding schemes to become an inpatient or outpatient coder. Online HIM coursework is complemented with a professional coding practice experience. The program qualifies graduates for the CCA and CCS credentials. For admission, students must have a high school diploma with a minimum 2.5 GPA.
For more about Weber State University's Online Healthcare Coding Certificate Program. go here.
10. Berkeley College
Founded in 1931, Berkeley College is a for-profit higher learning institution that's regionally accredited by the MSCHE to provide professional studies, including a Medical Insurance, Billing, and Coding Certificate. Along with eight locations in New Jersey and New York, Berkeley has an online division for remote learning. The U.S. News recognizes the college for America's 92nd best online bachelor's programs. This 30-credit training program delivers the technology skills to collect patient data for accurate insurance reimbursement. Students are required to sit for the CBCS examination from the National Healthcareer Association (NHA). After two semesters, online learners could segue into the A.A.S. Health Services Administration program.
For more about Berkeley College's Online Medical Insurance, Billing and Coding Certificate Program, go here
11. [Removed by Editor]
12. Rasmussen College
Rasmussen College's School of Health Sciences grants a Medical Billing and Coding Certificate totally online from anywhere with an Internet connection. For 116 years, Rasmussen has been a leading for-profit career training institute delivering over 70 programs at 24 U.S. campuses and remotely. With an alumni base over 100,000 strong, Rasmussen College is regionally accredited by the HLC-NCA. Students pursuing the nine-month certificate will learn to navigate electronic health records to code patient data. The program introduces both ICD and CPT principles for CCA exam preparation. Tuition is currently reduced to $199 per credit. Rasmussen graduates have found success with Mayo Clinic, Sanford Health, Allina, and more.
For more about Rasmussen College's Online Medical Billing and Coding Certificate Program, go here
13. Penn Foster Career School
Featuring more than 150,000 active students, Penn Foster Career School is a large for-profit, distance learning college with both regional (MSCHE) and national (DEAC) accreditation. Based in Scranton, Penn Foster Career School maintains good BBB standing with 80 quality certificates, including the Medical Billing and Coding Online Program. This 11-course program engages students in online simulations, virtual labs, and video lectures to better understand ICD-10 and CPT coding. Coursework can be accessed 24/7 from Windows 7 or later and Mac OS X or later. Penn Foster's affordable tuition comes with a free, one-year AAPC membership for savings on the CPC certification exam.
For more about Penn Foster Career School's Online Medical Billing and Coding Program, go here
14. Ultimate Medical Academy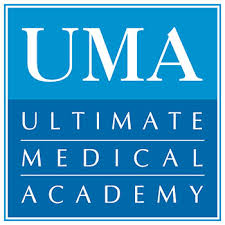 Nationally accredited by the ACICS, Ultimate Medical Academy is an independent, for-profit allied health university with campuses in Clearwater and Tampa, Florida, as well as an online interactive classroom. Since 1994, UMA has helped educate thousands of healthcare workers from nurses to pharmacy technicians and dental assistants. The Medical Billing and Coding Associate Degree is delivered wholly online to prepare students for translating medical terms into insurance reimbursement codes. The 17-month program includes CPC exam prep and provides live study group sessions remotely. The Career Services department offers job search assistance and interviewing coaching. Ninety one percent of employers are satisfied by hiring UMA graduates.
For more about Ultimate Medical Academy's Online Medical Billing and Coding Associate Degree program, go here
15. Grantham University

Grantham University is one of America's oldest private distance learning colleges offering over 40 online programs that are nationally accredited by the DEAC. Headquartered in Lenexa, Kansas, the university educates over 17,000 students yearly, especially veterans. For five straight years, Grantham was honored with "Military Friendly" status from Military Advanced Education magazine. The Medical Coding and Billing Online program leads to a two-year Associate of Applied Science degree. Grantham's remote courses will introduce the codes used in health information management systems to train HIPAA-compliant coders. The 61-credit program culminates with a capstone virtual practicum. On average, Grantham graduates reap a $32,160 annual salary.
For more about Grantham University's Online Medical Coding and Billing Program, go here