Top Qualities Employers are Looking for in Medical Coders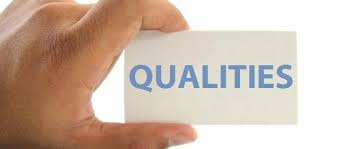 Medical coding provides a vital link between physicians caring for patients and the health insurance companies that cover their services. Medical coders are indispensable for translating doctors' notes and treatment plans into simplified language for reimbursement. Without the accurate work of medical coders, insurers would likely reject claims or repay too little. Therefore, recruiters in hospitals, outpatient centers, physician practices, skilled nursing facilities, clinics, and other healthcare providers need to carefully select their medical coding staff. The following are the top qualities employers seek when hiring new medical coders.
Education and Certification
Finishing a high school diploma or GED often isn't sufficient in employers' eyes. Post-secondary career training in medical coding is quickly becoming a requirement. Medical coders should hold at least a six-month certificate for coding and billing experience. Earning a two-year associate degree in medical coding or health information technology is preferred. Employers are also more inclined to hire medical coders who've passed certification competencies. Consider becoming a Certified Coding Associate through the AHIMA or Certified Professional Coder through the AAPC.
Attention to Detail
Attention to detail is one of the foremost character traits required in medical coding. Assigning the wrong alphanumeric codes for a surgical procedure or laboratory test can cause significant problems for the patient and practice. Medical coders must carefully review the intricate differences between codes to select the apt one. Employers especially want medical coding staff to attend to detail while multi-tasking. Medical coders should be able to juggle various documents and reports without compromising quality. Organizational skills also play a role here since some facilities have thousands of patients.
Knowledge of Medical Science
Medical coding isn't simply a clerical job. Applicants need to demonstrate in-depth knowledge of human anatomy and physiology like healthcare practitioners. For example, knowing the difference between medical terms like periosteum and peritoneum or endocrine and exocrine is imperative. That's why most coding certificates and degrees include at least one medical terminology course. Medical coders must master this complex clinical language to properly assign their diagnostic and procedural codes. Employers also want staff who're eager for lifelong learning to stay abreast of medical advancements.
Good Communication
Even though medical coding isn't a patient-facing role, being a skilled communicator is a must. Medical coders need to sharpen their speaking skills to effectively discuss patient records. On any given day, coders will interact with doctors, surgeons, nurses, medical billers, and front office staff. Employers look for communication skills to ensure important information isn't lost in translation, especially with doctors' notoriously bad handwriting. Nonverbal communication shouldn't be underestimated either. Medical coders should be able to write memos and claims with good grammar for credibility.
Sound Technical Skills
Since the American Recovery and Reinvestment Act was signed in 2009, healthcare facilities have been switching to electronic records to avert penalties. Medical coders and other HIT staff have been responsible for much of this transition. Employers rely on medical coding professionals to have the sophistic technology skills to run their digital patient databases effectively. Medical coders should be proficient at quickly learning new software from Microsoft Excel to Master Patient Index (MPI). Computer-savvy coders stand out for ensuring EHRs produce the most precise patient data.
Strong Moral Character
Employers will question each medical coder's moral character to determine whether they'll abide by the profession's strict ethical code. After all, coding staff handle confidential medical records protected by HIPAA every day. Medical coders need to show integrity in maintaining the privacy of every patient. Employers generally will ask for character references to help judge applicants' ability to access sensitive data with discretion. It's essential that medical coders treat records with anonymity, avoid conflicts of interest, and following coding standards to avoid punishable legal consequences.
Independent Drive and Focus
Medical coders are generally given great autonomy in handling their workload without direct management. A sizeable portion of medical coders telecommute from home offices where supervisors aren't looking over their shoulders. Therefore, employers seek coding professionals with the drive and determination to stay on task independently. Medical coders must be able to proactively self-monitor the quantity and quality of work they're completing. Coders should have the focus to avoid distractions like emails and social media. Staying motivated and productive without constant external feedback is critical.
Job growth in medical coding is projected to explode by 22 percent through 2022. Skilled coders are needed to help transition to the more complex ICD-10 classification system. Productivity among current medical coders is expected to plummet by up to 70 percent with the ICD-10 switch. Employers are also struggling to fill their coding positions fast enough because having all of the above attributes is necessary. If you're drawn to the fast-growing medical coding field, highlight these top qualities on your resume to impress employers.