What Different Medical Coding Training Programs Are Available?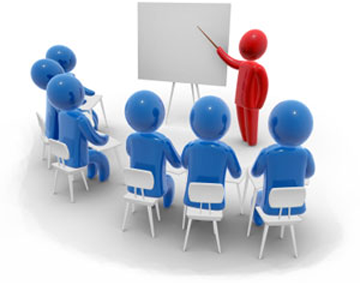 Medical coding professionals are an integral piece of the health care system. As more and more reliance is placed on the use of technology and digital records in health care, and as the demand for health care continues to rise, the medical coding career will also continue to grow in demand.
Medical Coding Overview
Using knowledge in medical terminology and business operations, medical coders document patient records using identified procedures and diagnoses. After reading through and extracting the information in order to assign a code, the medical coder enters the code into the computer.
In some cases, the medical coding professional will concentrate on one specific area of medicine, such as pediatrics, oncology, obstetrics, or cardiology. This is likely to occur in a large hospital or physician's group office setting. Many coders will be required to have general knowledge of all areas of coding in order to handle any possible diagnosis or procedure.
Medical coders might work in large, urban hospitals, rural outpatient treatment centers, or suburban physician's offices. Sometimes, the type of workplace is important when determining which education to pursue.
Certificate Programs in Medical Coding
Many certificate programs in medical coding can be found throughout the United States. The majority of these programs are offered through community colleges, and most of these programs enable a student to utilize credits earned during completion to be transferred to other universities for furthering an education.
The certificate is often the first step a future medical coder decides to take when beginning to complete the education requirements for medical coding. Some of the courses certificate students complete include physician-based medical coding, hospital-based medical coding, medical terminology, chart auditing, medical coding and billing software, and case studies in medical coding.
Associate Degree Programs in Medical Coding
While a certificate program requires completion of only 16 to 18 credits on average, the associate's degree also include courses in general education. Many associate degree programs in medical coding can be divided into two categories for future professionals to begin specializing in one area. For example, some institutions include both a physician's track and a hospital track.
Typical course in either of these tracks are similar, with students completing elective courses in one area or the other. Common course work for both concentrations includes coding anatomy and physiology. coding compliance, ethics in coding, diagnostic coding, procedural coding, and evaluation and management.
Professional Certifications
In addition to certificate programs offered through colleges and vocational programs, there are also a number of certificates for medical coders to obtain in order to both enter into the field after graduation or for exemplifying skill and knowledge in order to advance within the field.
For many organizations an companies, the Certified Coding Associate (CCA) designation is required in order to work as a coding specialist and to advance into leadership roles and management. Additionally, the Certified Coding Specialist (CCS) and the Certified Coding Specialist-Physician-based designation (CC-P) are designations that improve opportunities and employment consideration.
Additional Education for Advancement
Medical coding professionals might also choose to move on and advance within the field. Entry level positions in medical coding are often helpful for gaining skills for future careers in health care administration, health information management, and medical office management. After earning a certificate or associate's degree in medical coding, professionals often have a number of the skills needed to continue on to complete a bachelor's degree in one of these areas of the industry.
Course work in these programs includes similar classes to the certificate and associate's degree programs in medical coding. In addition, students in these programs will complete courses such as medical law and ethics, principles of managed care, medical record management, medical information technology, and health services administration.
The completion of a training program in medical coding, whether at the certificate or associate's degree level, prepares graduates for work in an in-demand, fast-paced, interesting and rewarding career field. With the choice to continue a career in medical coding or advance a certificate or associate's degree with further education, medical coding professionals have a number of options and opportunities.