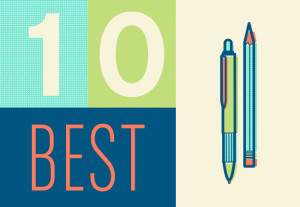 Healthcare informatics is a rapidly growing field, expanding in response to the innovation in healthcare management information systems serving medical groups, insurance providers and major hospital institutions. This upward trend has created the conditions for an exceptional demand of specialists in the field. The need for trained professionals proficient in acting as liaisons between health care providers, patients, and insurance companies are those medical billing and coding technicians is great. Especially for people interested in establishing rewarding careers in the healthcare industry.
Medical billing and coding technicians are just those people. They are the front office and back office practitioners specializing in the field of healthcare informatics and administration as well as a number of other duties. From the administration of managed care and patient records to data coding of records for processing across entire networks of healthcare providers, qualified and experienced medical billing and coding technicians are highly trained and highly sought. Since the enactment of the U.S. Affordable Care Act, the expansion of the healthcare sector has led to new employment opportunities for medical coding professionals. The national outlook for clinical and hospital institutions indicates that the aging patient population is expected to increase. Add the global shortage in licensed nurses and other practitioners, and the impact on medical office administration is clear. According to the U.S. Bureau of Labor Statistics, by 2022, the rate of growth for medical billing coding technicians will be approximately 22%. Graduates of medical billing and coding schools work within a variety of settings including in hospitals, doctor's offices, nursing and residential care facilities, and even public health and government agencies and may earn up to $34,160 or more per year.
To enter the field of medical billing and coding, candidates must enroll in an accredited certificate, associate degree or bachelor degree Medical Billing and Coding program. Most certificate and associate degree programs are one to two years in length. For those who wish to continue their education, many go on to earn bachelor degrees in healthcare administration fields. A number of medical billing and coding programs are offered by private and public colleges, non-degree granting career training institutions, and vocational schools. Selecting the program which best suits your academic needs and career goals is often not an easy process. To help in maximizing your training experience while ensuring the program you choose is the best for you and your career goals, here is a list of the 10 Best Online Medical Coding Programs. Participating in any of the programs listed here ensures you receive quality education from an accredited, reputable organization and opens the door to exciting career opportunities within the dynamic, fast evolving healthcare industry.
1. Kaplan University


Founded in Iowa in the late 1930s, Kaplan University has grown to a nationwide higher education institution with both traditional onsite and online campuses. The school offers a Medical Billing and Coding Certificate that trains healthcare professionals in the administration of patient records. Participation within Kaplan's program provides a well rounded understanding of anatomy, physiology, and pharmacology, medical terminology, medical office management, and data information processing as well as hands on, real world experience through an externship program. Completion of the certificate program at Kaplan gives individuals the opportunity to go on to attain an Associate degree, Bachelor degree or Master degree in healthcare administration, healthcare informatics, or healthcare management or gain employment as qualified professionals. All programs at Kaplan University are accredited by The Higher Learning Commission (HLC). The University is also a member of the North Central Association of Colleges and Schools (NCA). Tuition cost per unit is an affordable $371.

For more about Kaplan's online medical coding programs, go here
2. Penn Foster College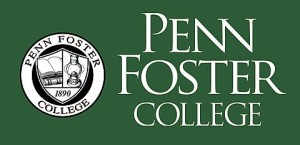 Penn Foster is a great choice for future medical billers and coders. As the first distance learning school in the United States established in 1890, this college has trained more than 13,000,000 since founding. Offerings include undergraduate Certificate, Associate degree, Bachelor degree programs in a number of subjects, including Medical Billing and Coding. What makes Penn Foster's Medical Billing and Coding program unique is that it conforms to ICD-9 and ICD-10 coding standards. This in turn prepare students for hospital institutions and AHIMA certification following graduation and opens pathways to many career opportunities. Accreditation by the Distance Education and Training Council and the Council for Higher Education Accreditation and five other accrediting bodies ensures the highest quality instruction. Tuition ranging from $678 – $798 ensures affordabilty. And a diverse number of online programs ensures convenience. All of this and more makes Penn Foster a great choice for online education.
For more about Penn Foster College's online medical coding programs, go here
3. Everett Community College


Everett Community College is a seven division learning institution located in Snohomish County, Washington. A long history of catering to the educational needs of a diverse student body combined with affordable, accessible, and convenient learning environments gives students a well rounded experience. Since it's early beginnings within a converted elementary school in 1941, Everett has expanded to provide a number of associate degree and certificates programs within thirty fields through both on-campus and online programs. It's unique nine month, online Medical Coding Program includes a comprehensive program of courses like Healthcare Vocabulary, Legal Compliance, Healthcare Reimbursement, Coding with ICD-10-CM/PCS (PR), Advanced Coding with ICD-10-CM/PCS, Basics of Pharmacology, Principals of Procedural Coding (PR), Health Information Management, and Medical Coding Practicum. This online program prepares students for the American Health and Information Management Association (AHIMA) or American Academy of Professional Coders (AAPC). Successful completion of both the training and examinations results in a Certified Coding Associate (CCA) or Certified Professional Coder (CPC) designation required for long term employment and career success. Since this and all programs offered through Everett are accredited by the Washington State Board of Community and Technical Colleges, the training and experiences offered at Everett are guaranteed to be worthwhile. Contact the school for information about tuition.
For more about Everett Community College's online medical coding programs, go here
4. Drexel University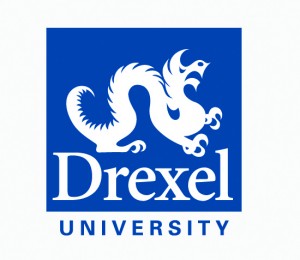 Drexel University, first established in 1891 in Philadelphia, is ranked as one of "America's Best Colleges" by U.S.News & World Report for programs offered by the private university on its traditional and distance learning campuses. The University's Certificate in Medical Billing and Coding is an accredited, online, and a fast paced six course certificate program. Students learn the three (3) main coding scripts: 1) CPT, 2) HCPCS, and 3) ICD-9-CM. All of this combined gives students the ability to advance to the ICD-10 in preparation for the American Medical Billing Association (AMBA) exam qualifying trainees to become a Certified Medical Reimbursement Specialist (CMRS); as well as sitting for the American Academy of Professional Coder's (AAPC), American Health Information Management Association's (CCS or CCS-P), and Certified Professional Coder's (CPC or CPC-H) board exams. Drexel is accredited by the Middle States Association Commission on Higher Education, Commission on Collegiate Nursing Education (CCNE), Joint Review Committee on Education in Radiologic Technology (JRCERT), National Accrediting Agency for the Clinical Laboratory Sciences (NAACLS). Tuition is $707 per credit.
For more about Drexel University's online medical coding programs, go here
5. Carrington College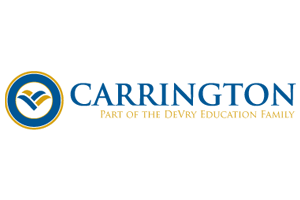 Founded as part of Apollo College in 1976, the Phoenix, AZ based Carrington College is a nationally accredited institution providing Certificate or Associate degree in Medical Billing and Coding training to students in the healthcare sector. This college has eleven campus locations across the Western United States as well as online programs geared toward busy individuals seeking to expand their education and advance their careers. Carrington offers students training in the different aspects of healthcare information technology, including healthcare management information systems (HMIS) support of medical records administered by medical billing and coding specialists. Tuition and fees vary by program and location. Active duty service personnel of the U.S. Armed Forces, may be eligible for special tuition rates. The College is accredited by The Higher Learning Commission (HLC).
For more about Carrington College's online medical coding programs, go here
6. Herzing University


Herzing University was established in 1965 to train students in a range of fields, including dynamic programs in medical billing and coding. The University offers 50 different Associate degree, Bachelor degree, and Master degree options in Business, Design, Healthcare, Public Safety, and Technology. Internships opportunities allow students to practice skills learned in the classroom in a professional setting so that they are prepared to enter or advance in their chosen field. Herzing University courses enable students to study according to their own schedule in an asynchronous environment. Contact for tuition information. Herzing University is accredited by the Higher Learning Commission (HLC) and North Central Association (NCA).
For more about Herzing University's online medical coding programs, go here
7. DeVry University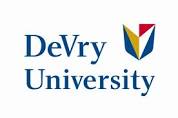 DeVry University and DeVry Institute of Technology are both divisions of DeVry Education Group. The for-profit higher education institution was established in 1931. Students interested in medical coding and billing may participate in the University's online associate degree in Health Information Technology program. This program was designed to train students in medical billing and coding in an asynchronous, online setting. The comprehensive education in healthcare information technology offered by DeVry is distinct in that it covers IT infrastructure and healthcare management information systems used in medical operations; as well as the technical applications involved in medical billing and coding. Popular with professionals working in the healthcare management and technology sector. DeVry's course programs prepare students with entry-level competencies as provided for by the American Health Information Management Association (AHIMA). DeVry University is accredited by The Higher Learning Commission (HLC)
For more about Devry University's online medical coding programs, go here
8. Grantham University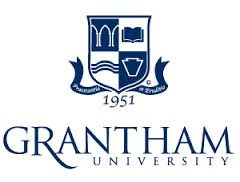 Founded in 1951, Grantham University offers special assistance to returning veterans enrolled in one of the University's thirty eight accredited, online Certificate, Associate degree, Bachelor degrees, and Master degree programs. The University's degree programs are designed to advance the professional interests of students working in the healthcare field. Medical billing and coding curricula offered through the University's College of Nursing and Allied Health is available in online format. The breadth of courses offered in the range of certificate and degree programs within the College of Nursing, enable students to tailor their training to fulfill criteria for preparation of knowledge for credentialing exams. The online Associate degree in Medical Billing and Coding on Grantham University's distance campus, trains students for taking the ICD-9 and ICD-10 exams. The latter will be required beginning October 2014. The College's focus on healthcare informatics for billing and coding makes the program a robust curricula for healthcare administration education. Students graduate with a thorough education in healthcare informatics, as well as knowledge about the application of those skills in clinical, hospital, insurance company, and private practice environments. Grantham University is accredited by the Distance Education and Training Council. Undergraduate Tuition is $265 per credit hour with Graduate Tuition at $325 per credit hour.
For more about Grantham University's online medical coding programs, go here
9. Ultimate Medical Academy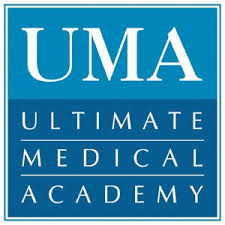 Ultimate Medical Academy, a leader in the medical billing and coding training field, offers an associate degree and diploma program in one of the most dynamic and advanced programs available online. Both Ultimate Medical Academy programs train students for eligibility in application to sit for the Certified Professional Coder (CPC) licensure exam. The Diploma program in Medical Billing and Coding can be completed in as little as 10 months. The Associate degree program is affordable and requires 18 to 24 months until completion. During the course of study, students are introduced to the fundamental principles of healthcare informatics, coding structure used in medical operations and recording keeping, and other essential fundamentals of the field of medical billing and coding. When studying for a Medical Billing and Coding diploma or associate degree, students may elect to train on the Academy's onsite campuses at Tampa and Clearwater, Florida, or through the online campus. Ultimate Medical Academy also provides ongoing professional employment search assistance to Academy graduates to help them establish long term and lasting careers. Ultimate Medical Academy is accredited by the Accrediting Bureau of Health Education Schools (ABHES), Association of Private Sector Colleges and Universities (APSCU), and the National Healthcare Association (NHA).
For more about Ultimate Medical Academy's online medical and billing programs, go here
Related Links
Top 10 Medical Billing and Coding Schools
15 Best Remote Medical Coding Training Programs Online
10 Best Online Health Informatics/Health Information Management Degree Programs