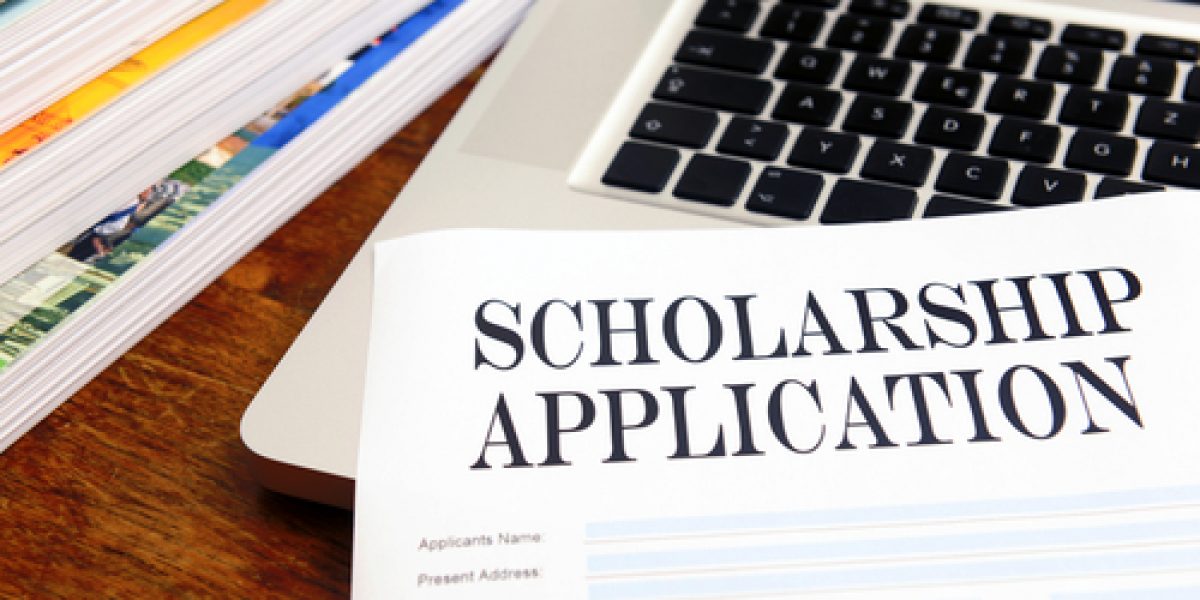 Putting enough pennies together to attend top medical coding schools can sometimes be a challenge. CNBC reported that today's college tuition prices are up 163 percent from 30 years ago in 1988. The College Board found that public, two-year institutions have the most affordable average at $3,570 per year. However, picking four-year universities like Purdue Global, Indiana, Alaska Southeast, Grantham, and Herzing for your medical coding training will bring up median costs of $9,970 to $34,740. That's even before certification expenses, such as the $300 AAPC professional exam, become due. Scholarships are great financial aid tools that bequeath non-repayable money to reduce your out-of-pocket price. Let's look into nine of the best scholarships for medical coding programs.
AHIMA Foundation Veteran's Scholarship
Open July 1st to September 30th each year, the Veteran's Scholarship from the American Health Information Management Association (AHIMA) Foundation suits returning, honorably discharged heroes. The $1,000 award is reserved for former active-duty Army, Navy, Air Force, Maine Corps, Coast Guard, and National Guard members or their spouses who seek associate HIT programs, including medical coding. Please submit two letters of support, DD214 forms, verification of enrollment in 6+ college credits, and a maximum 400-word goals essay.
Health Record Services Endowed Scholarship
Founded by President Wendy Copland-Gould, RHIA, in 2018, the Health Record Services Endowed Scholarship will gift $1,000 on November 30th annually to single working mothers who are pursuing associate-level study in medical coding or health information technology. Eligibility criteria requires having at least one dependent under age 18, entering a CAHIIM-accredited college, taking six or more credits, and holding cumulative GPAs above 3.5. Work experience, leadership skills, life challenges, essay clarity, and dedication to the HIM profession are evaluated.
ASAHP Scholarship of Excellence
Located in Washington, DC, since 1967, the Association of Schools of Allied Health Professions (ASAHP) under president Susan Hanrahan is conveying the $1,000 Scholarship of Excellence to entry-level healthcare, including medical coding, majors. Qualified nominees need to have finished one term at one of the 116 member colleges, such as Drexel University, Indiana University, University of Utah, and Bowling Green State University. Four copies of the application, endorsement letter, résumé, and 200-word typewritten personal essay must arrive by June 11th.
Steve Lieber Innovator Scholarship
Worth $5,000, the Steve Lieber Innovator Scholarship is granted by the Healthcare Information and Management Systems Society to current HIMSS members in good standing at accredited undergrad schools of health. Medical coding students entering by September 25th must outline an original idea for using digital technology to revolutionize patient records acquisition. Linked to Smart City Networks, the program requires a 1,000-word project description, two letters of reference, and agreement to attend the HIMSS Annual Conference.
Sarah Bush Lincoln Volunteer Guild Scholarship
Accredited by The Joint Commission, the 129-bed Sarah Bush Lincoln Health Center launched the Volunteer Guild Scholarship in 1979 to support the selfless, unpaid service of regional caretakers. This $1,000 prize helps SBL members living in a 19-county area of Illinois afford finishing medical-related community college or university programs with GPAs of 3.5 or greater. Don't miss the April 15th deadline for submitting the work history, educational budget, one-page personal profile, official transcript, proof of enrollment, and two current references.
Horatio Alger Career & Technical Scholarship
Named for the 1868 Ragged Dick author of the Gilded Age, the Horatio Alger Association of Distinguished Americans Inc. grants the $2,500 Career & Technical Scholarship to 1,020 U.S. high school graduates or GED holders each year. It's ideal for individuals under age 30 who've overcome hardship and great financial need to attend vocational programs, especially medical coding, at two-year, nonprofit colleges. By June 15th, create an online ID for submitting the adversity statement, support form, transcript, tax return copies, and citizenship proof.
Richard and Louise Varco Scholarship Fund
Managed by Scholarship America, the Richard and Louise Varco Scholarship Fund carries on the St. Paul couple's legacy by presenting up to $5,000 to high school seniors or displaced workers returning to school. Opening December 15th, the contest could help medical coding majors enrolling full-time at accredited two-year institutions, such as Anoka Technical College or Normandale Community College, in Minnesota with at least a "B-" average. The SPMCF application needs a transcript, personal statement of intent, reference form, and proof of financial need.
OMACCS Workforce Tuition Scholarships
Totaling $40,000 each year, the Ohio-Michigan Association of Career Colleges and Schools (OMACCS) Workforce Tuition Scholarships offer $600 to five certificate, $1,200 to 10 diploma, or $2,500 to 10 degree students in vocational study. Medical coding qualifies if majors live in these Midwest states, enroll at least half-time, have unmet funding, and apply before April 6th. Applications are incomplete without high school attendance records, LEADS! nomination forms, transcripts, two recommendations, and 250-word written merit statements.
George & Lucille Cushnie Scholarship Fund
Celebrating its 100th anniversary, the Hawaii Community Foundation (HCF) says aloha to $4.5 million in annual financial aid, including the George & Lucille Cushnie Scholarship Fund that caters to healthcare professionals like medical coders. The $1,000 award picks Big Island residents with financial need and minimum 2.7 GPAs who are enrolling in medical curricula full-time at two- or four-year nonprofits. Log into your account before January 31st to send the transcript, Student Aid Report, one recommendation, and 900-word personal statement.

Community college graduates face average debt of $11,384 in the Class of 2018. To avoid over-borrowing loans, it's important to apply for all types of federal, state, and college aid. The FAFSA application can be submitted until June 30th annually for Federal Pell and FSEOG Grant funds. Look for local grants like the New York Tuition Assistance Program and Florida Resident Access Program. Paychecks twice monthly are possible with Federal Work-Study jobs on campus too. Building up a comprehensive financial assistance package with these and other medical coding scholarships, such as the Coding with Confidence Scholarship, AAPC Hardship Scholarship, Robert D. Kruse Memorial Scholarship, Scott W. Hulstein Scholarship, and Kathleen A. Frawley Scholarship, will help save big.